Practical info
Access
By train, the nearest station is Bailleul and Boeschepe is around ten kilometers away. Don't forget to post on the Facebook page if you'd like to carpool.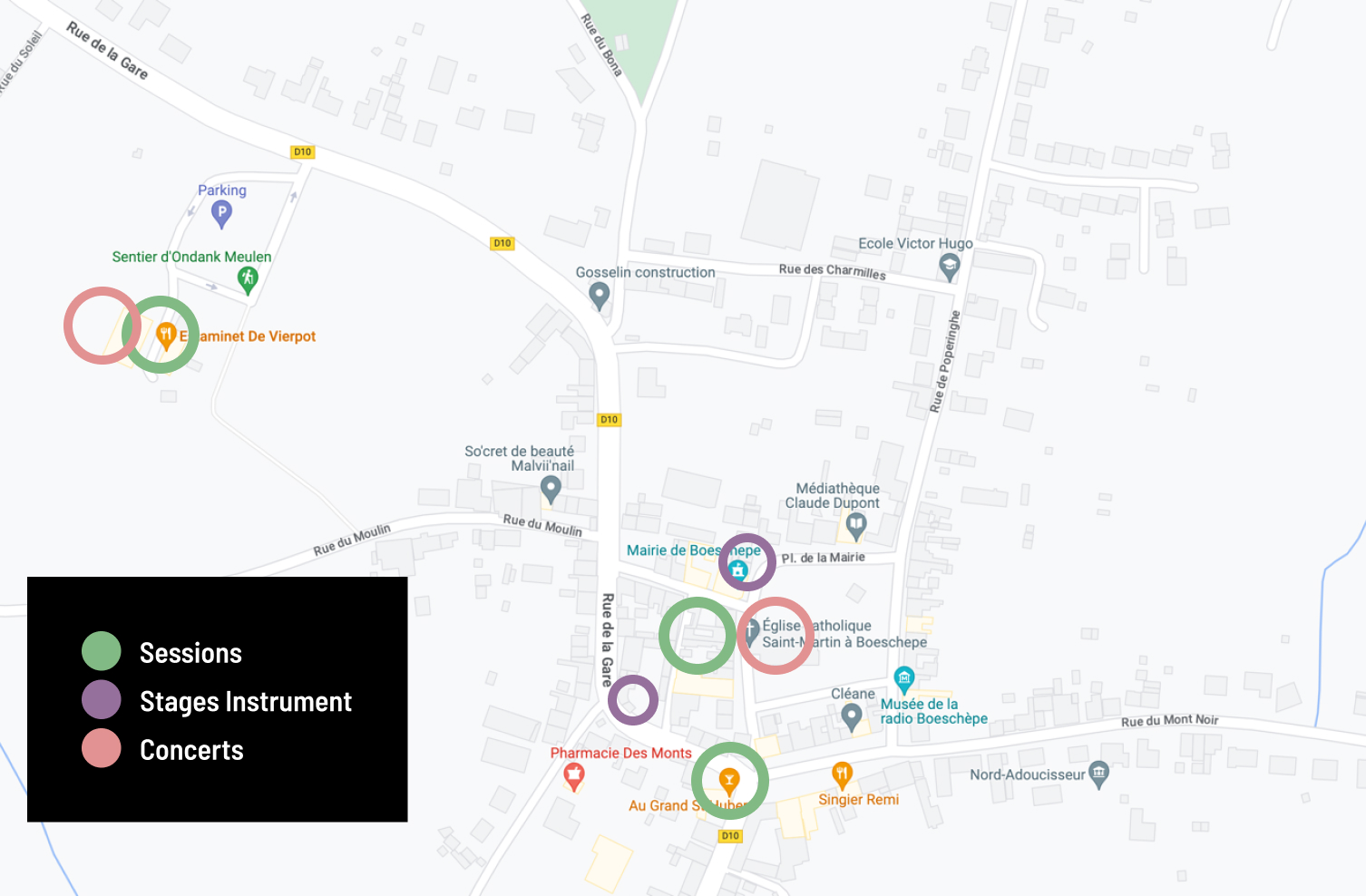 Sleep
If you want to sleep in Boeschepe, we recommend you look for gîtes in Boeschepe and neighboring towns in France and Belgium (Berthen, Saint-Jans-Cappel, Eecke, Westoutre).
Sessions
The cafés in the village center welcome musicians. The St Hubert is closed on Sundays.
Eat
There are several options for eating at the festival:
The Maison Commune café serves French fries and pizzas all weekend.
The estaminet Vier Pot next to the mill serves traditional local cuisine.
In Berthen, the Bio Monts grocery store offers organic brasserie dishes (reservations required).
For a less expensive option, the Boulangerie offers good bread, and the épicerie local cheeses and charcuterie.